Sidmouth Bowls Club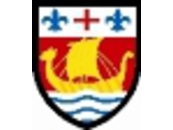 Sidmouth Bowls Club
New members of all ages welcome - Come and try it today
News Report
Weekly Report - 7th March
Author: Carol Smith, 11/03/18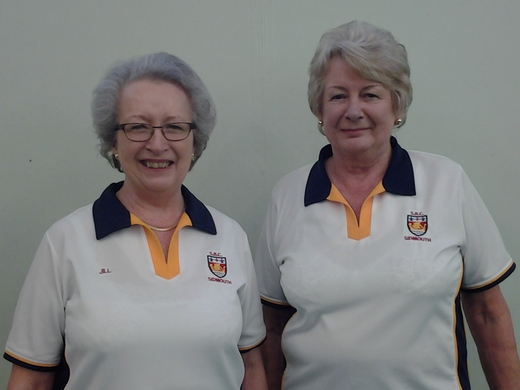 Devon Ladies played their final league match against Somerset. This league consists of Devon , Somerset , Dorset and Cornwall. Each County playing one home and one away game against the other Counties. This last game was on a home green at ISCA Bowls Club in Exeter. We play six rinks so our home games are either Exeter or Plymouth being the only clubs large enough to accommodate us.
I understand although Devon have been runner up many times , this is the first time of winning the league. Dorset usually take the honours. We were all told before the match that we could win the league if we won on five of the six rinks and by at least 37 shot difference overall !!!. Not too difficult then. What a nail biter it was, four of our teams were winning well ,but two were just lagging behind albeit by just a couple of shots. Anyway, one of the two at the finish ended up 6 shots down ,the other four had all won with a great margin. So no pressure for the final rink with everyone watching! We entered the last end 21 all, our lead had a very good wood close to the jack and we also had good position with other woods. The opposing skip who had taken many shots away from us during the game to everyones relief failed this time, so we won by just one shot but enough to win the League. Phew ! There was great uproar from the Devon ladies as it was a great achievement for Devon. The rink that helped save the day, was that of Christine Macaulay (Madeira), Carol Smith (Sidmouth), Maureen Robertson (Mid Devon) and skip Hilary Avent (Plymouth). Absolutely Brilliant. Sidmouth bowlers Jill Bishop and Carol Smith have both played in every game so therefore helped Devon to win this important league.

On Wednesday afternoon the club played a mixed friendly against Topsham Bowls Club. Topsham do not have any indoor rinks so some of them play at the ISCA Bowls Club. Sidmouth had a very good win with a great overall score of 90-42 (friendly??). The best rink being that of Liz Boyle, Phil Meadows, Janice Quinn and skip Wilf Radburn, 39 - 11 . Well done to them.
On Wednesday evening our Ladies triples travelled to ISCA bowls club to play the Devon area final of the National Triples. We knew we would be up against it as we were playing three youngsters from Torquay United Club. Nevertheless we gave them a good game, and as someone said experience could reign over youth! Unfortunately this wasn't to be. The Torquay trio played extremely well and deserved to win but that said all three of their ages added up to less than 75 and our three added up to 228. So not much difference there then !!!. Also two of them play for England !!! . Although we lost we did extremely well beating some very strong opponents on the way to the final. So well done to Jane, Eileen and skip Carol.and not forgetting Jean (broken leg now mending) who played in the first two games.
On Saturday we entertained a touring team from West Berkshire Bowls Club (Newbury). They have been coming to Sidmouth for a long weekend tour for many years. Luckily they arrived before the snow fell but were then limited to their hotel or carefully walking around Sidmouth. So not very much touring for them. By Saturday when they were due to play us a lot of the snow had disappeared but was still very treacherous underfoot. Dispite the weather Barry Curwen managed to round up enough players to give them both morning and afternoon games and as it was his birthday and was unable to travel to a planned celebration, Anita presented him with a (mini) birthday cake at the morning tea break; he still had enough breath to blow out the single candle.
The best morning team was that of Dave Andrews, Sylvia Cook, Anita Mason and skip John Mason 24 - 11. The afternoon sessions best rink (only by one shot !!!) was that of Chris Radburn, Barry (birthday boy) Curwen, Sandra Wheeler and captain and skip Ken Wheeler 32 - 13. The score over both sessions was 139-91 to Sidmouth. They were very good company and as we were all within walking distance the bar did very well on the day during and after the games. Dispite the weather and the score they have already booked for next year, so look forward to that.
Follow the site to get the latest news and results straight to your email
DIRECTIONS BY CAR
Approach from junction of Station Road and All Saints Road. Head South towards sea front and turn left immediately before the pedestrian crossing. After 30 yards turn left into Heydons Lane. Proceed to end of Heydons Lane where you can turn right at the rugby club gates into the bowls club car park
Click here to see map
COACH DIRECTIONS
Approach from junction of Station Road and All Saints Road. Head South towards the sea front and turn first left after pedestrian crossing into Bus Terminus. Passengers to disembark (No Parking)
Click to see map
Weather

2 MPH ENE
87% humidity
Wed

17°C
11°C
Thu

20°C
12°C
Fri

16°C
8°C
Sat

15°C
8°C