Sidmouth Bowls Club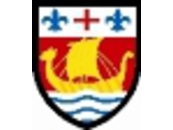 Sidmouth Bowls Club
New members of all ages welcome - Come and try it today
News Report
Weekly Report - 7th February 2018
Author: Carol Smith, 08/02/18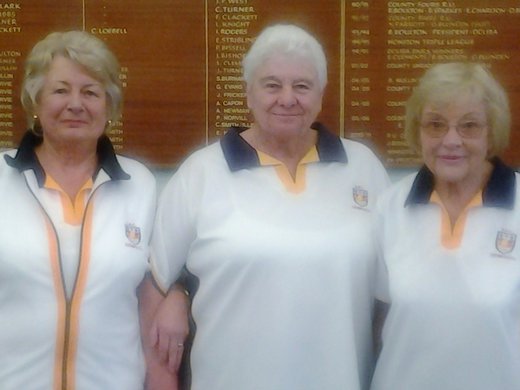 Last Wednesday afternoon we played a mixed friendly game against Budleigh Salterton. What a great afternoon it was , with lots of friendly laughter and of course some good bowling . Budleigh informed us beforehand that they could only field nine players ,so we loaned them three to make the twelve required for three full rinks. At teatime Sidmouth were ahead on all three rinks . After tea our winning streak kept going , and at the finish the overall score was 56 - 32 in our favour. Our best rink was Brian Barber, Mary Turner , David Timms and skip Zena Johnson with a score of 26 - 6 (not very friendly !!!). Anyway we all sat and chatted along with a drink after the game and thoroughly enjoyed the afternoon.
Sidmouth Trio in National Area Final.
Saturday morning all was very quiet at Sidmouth club , as many of our members were off for a jolly bowling weekend at Torquay.
But Carol Smith and her triples team of Jane Painter and Eileen Hewett after four hard fought games against excellent opponents won through to the Area ( Devon ) final of the National Ladies Triples. Eileen came in as substitute for Jean Brimson (broken leg !!) in the last two games.
Eileen turned up with her club shirt on inside out !!! She wanted to correct it but Jane and I insisted it would be unlucky if she did . Turned out we were right as we won the game 23 - 12 .(Sorry Eileen just as well you have a good sense of humour ). The final has to be played on a neutral green and we don't yet know who our opponents will be.
More Great News for our club
Sunday afternoon our ladies played the Devon Top Club against Kingsley bowls club (Westward Ho! ). There are five disciplines in this competition, a two wood singles , a four wood singles , a pairs , a triples and a fours. To proceed you need to win at least three of the five. We were lucky enough to win four so now proceed to the next round which is the semi final at Honiton bowls club. I have just heard we will be playing a team from Plymouth.
So well done and keep it up ladies.
Follow the site to get the latest news and results straight to your email
DIRECTIONS BY CAR
Approach from junction of Station Road and All Saints Road. Head South towards sea front and turn left immediately before the pedestrian crossing. After 30 yards turn left into Heydons Lane. Proceed to end of Heydons Lane where you can turn right at the rugby club gates into the bowls club car park
Click here to see map
COACH DIRECTIONS
Approach from junction of Station Road and All Saints Road. Head South towards the sea front and turn first left after pedestrian crossing into Bus Terminus. Passengers to disembark (No Parking)
Click to see map
Weather

4 MPH ESE
100% humidity
Fri

18°C
15°C
Sat

20°C
16°C
Sun

19°C
16°C
Mon

23°C
16°C