Sidmouth Bowls Club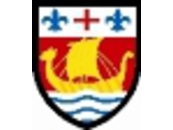 Sidmouth Bowls Club
New members of all ages welcome - Come and try it today
News Report
Try Your Hand at Bowls
15/03/15
PREPARE TO BE BOWLED OVER! - FREE TASTER SESSIONS
The game of lawn bowls can be traced back to the 13th century and is played in over 40 countries. It is nowadays generally described as the 'Sport for all' and the 'Sport for life' because the game can be played by people of any age, ability or gender, making it the perfect sport for anyone to play from an early age until advanced old age.
Bowling provides good gentle exercise for both your body and mind. Medical evidence shows that bowling improves overall health and helps strengthen the immune system. It keeps you healthy by giving your muscles and joints good general exercise, and the social aspect of playing the game boosts psychological and emotional health.
In addition to gently stretching the muscles you use when bowling, playing the game exercises your mind as you try to outwit your opponent. During an average game you will bend more than 40 times and walk over a kilometre. You will also swing your arm more than forty times to deliver a bowl weighing over three pounds.
Bowling clubs welcome new members and there are lots of social benefits available if you join one. Many great friendships are formed in the clubs and quite often bowling is used as a lifeline for those looking to make new friends in safe, familiar surroundings and company.
For those who like the competitive side of the game, bowling clubs hold numerous in-house and area competitions as well as friendly matches against other clubs. For members who are not so competitive, clubs hold friendly, social 'roll-ups' suitable for all levels of skill and experience.
Sidmouth is incredibly fortunate in having a thriving, friendly bowls club in Coburg Terrace, a beautiful setting close to the centre of town. It has facilities for both indoor (3 Rinks) and outdoor (12 Rinks) bowling. New members are always made very welcome, whether they are experienced players or absolute beginners.
Free taster sessions are organised at regular intervals by Sidmouth Bowling Club but can be arranged on request for potential members who would like to try the game. All equipment is provided, except flat soled shoes/trainers which you should wear or just play in socks, and the session will be run by friendly, qualified coaches who pride themselves on being very approachable and willing to provide training, assistance and guidance on an on-going basis to those who apply to join the club and are accepted.
For further details about having a taster session on an open day, another convenient day or details of membership, please contact Ken Wheeler , the Membership Secretary, on 01395 516118, who will put you in touch with one of the coaches for some FREE taster sessions.
Google Review from Sam Williams (June 2013)
From a non-experienced bowler! I went with my partner and had a game and were really impressed with the facilities and the casual atmosphere. Not sure how it would be rated by a bowls connoisseur, but we really liked it.
Follow the site to get the latest news and results straight to your email
DIRECTIONS BY CAR
Approach from junction of Station Road and All Saints Road. Head South towards sea front and turn left immediately before the pedestrian crossing. After 30 yards turn left into Heydons Lane. Proceed to end of Heydons Lane where you can turn right at the rugby club gates into the bowls club car park
Click here to see map
COACH DIRECTIONS
Approach from junction of Station Road and All Saints Road. Head South towards the sea front and turn first left after pedestrian crossing into Bus Terminus. Passengers to disembark (No Parking)
Click to see map
Weather

4 MPH ESE
100% humidity
Fri

18°C
15°C
Sat

20°C
16°C
Sun

19°C
16°C
Mon

23°C
16°C